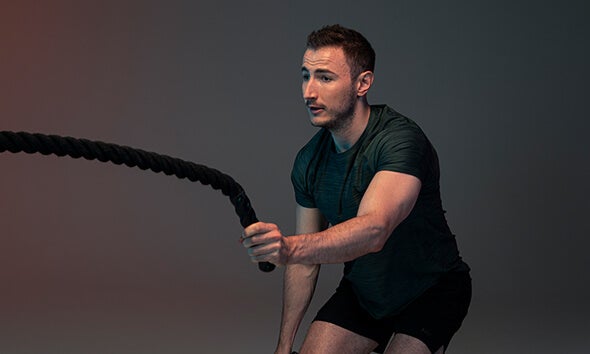 Liam
27-year-old Liam from Newcastle has a hereditary eye condition called retinitis pigmentosa — a condition that causes you to lose your sight. With the help of his guide dog and the gym, he's found a new passion and purpose.
"I couldn't really leave the house and I didn't really have much confidence in myself at all. When I got my first guide dog, someone suggested going to the gym, so I gave it a go. The more I got into it, the more confident I got. The managers at the gym convinced me to give PT training a go. I just took it from there because I thought, I've got nothing to lose."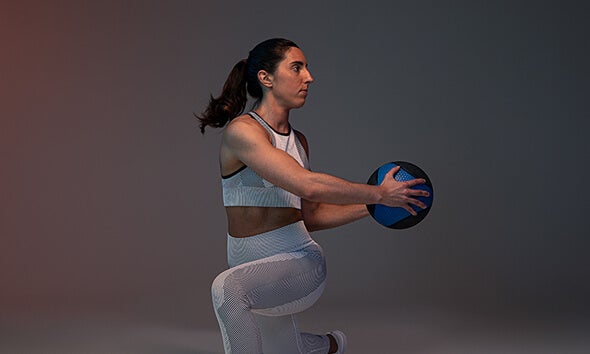 Stephanie
Stephanie, a personal trainer and self-love advocate, went through a tumultuous journey to a healthy mind and body.
"I ended up killing my relationship because I was just so focused on training. That was it. I couldn't have a conversation about anything outside of food and exercise. The turning point for me was almost losing my mum. I'm here worrying about a piece of toast when I've lost my boyfriend, my nan, and nearly my mum. That's ridiculous. There's nothing I want more than to push that weight gain is fine… there's also nothing wrong with having fat on our body — we need it."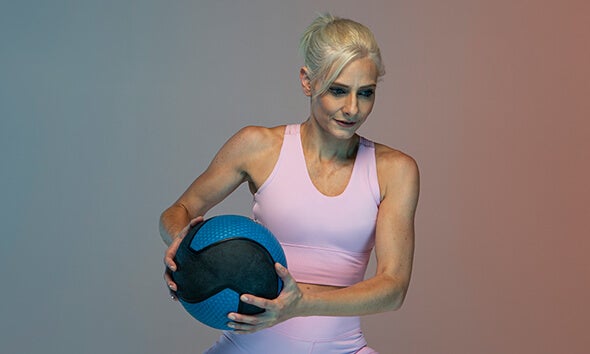 Naomi
Mother of two, Naomi Houldsworth-Gregson had never struggled to stay in shape before having children. After giving birth, she couldn't shift the extra weight she'd gained. Lonely, exhausted, and still not happy with her figure, she realised she needed to take a different approach.
"After I had the babies everyone assumed I'd be walking out of hospital in my size 8 jeans, and it just wasn't true. I tried reducing my calories really, really low. I had no energy to do exercise, no energy to socialise, no energy to do anything really as I was eating so few calories. That was a really lonely time. Finding netball is what gave me a whole new lease of life."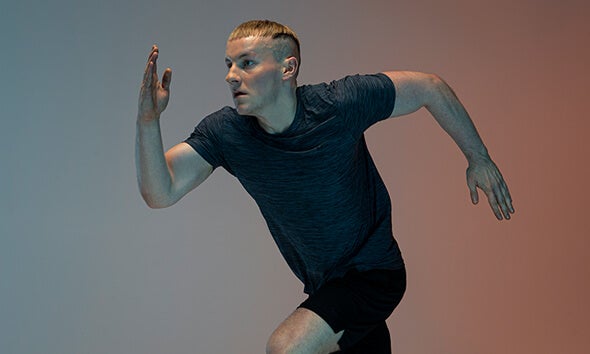 Ryan
Ryan Walklett is a 25-year-old wigs assistant from London. He struggled with an obsession to be 'skinny' and was going through a rough patch with his mental health, until he decided to try running. Now he's found his stride and is on the search for the next challenge.
"I was in a really bad place a couple of years ago. I was fixed on trying to be very, very skinny and I had really bad anxiety and depression. It was then that I read online that running could really help, so I decided to give it a go.
Once it began to have an impact on my mental health, I realised that it was actually 'me time'. I could really think about things more clearly and the physical side of it, getting fitter, that turned out to just be a bit of a bonus."