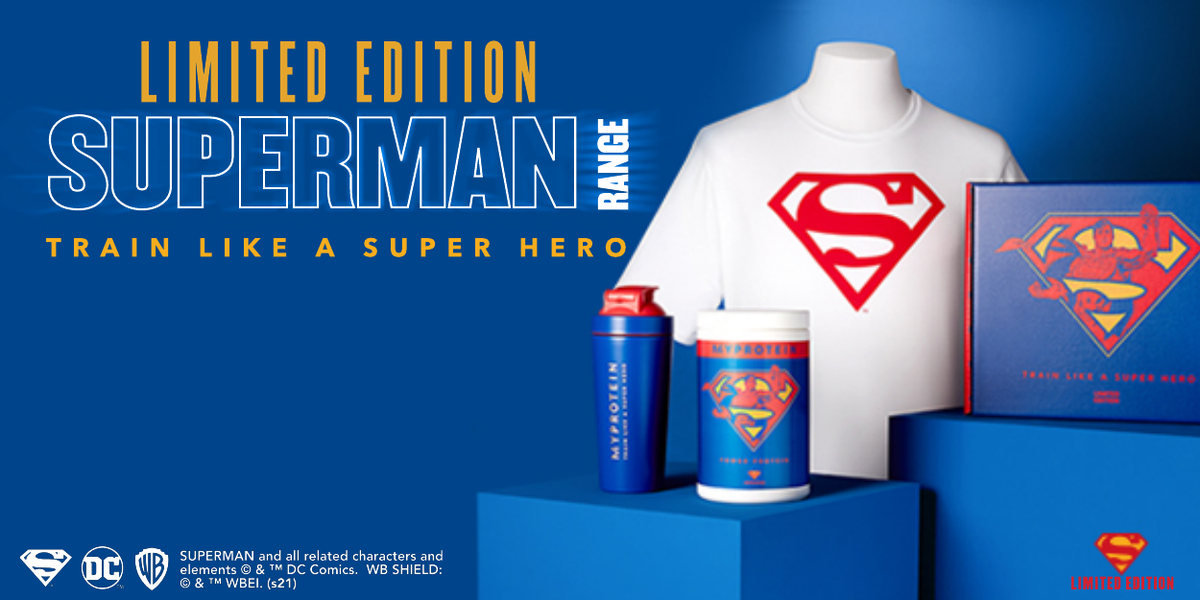 Training like a superhero?
We've partnered with Warner Brothers, so now you can do it like the OG of superheroes, Superman.
Whether you're running at super speed or maxing out strength at the gym, our limited-edition Superman range will have you channelling the man of steel.
Rep the man himself by wearing the iconic Superman logo t-shirt.
Or, sip on some sweet Acerola Cherry Clear Whey Isolate in the limited-edition Superman shaker — taking your workouts to superhero levels.